Nieuws
Zoals vorige week vrijdag gemeld is PitchLight, winnaar 'The Clash of the Cover Bands Public's Favourite Award 2008/2009' binnen gekomen in de Mega Top-100 op nummer 90 met haar single Mash Up The Pieces. We kunnen na een week met trots zeggen dat ze 38 plaatsen zijn gestegen!!!
PitchLight staat deze week op plaats 52!!!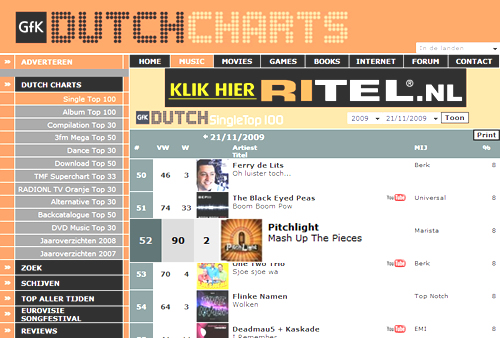 Vanaf deze week is Mash Up The Pieces te downloaden.
Ook de downloads tellen zwaar mee voor de notering in de Mega Top-100.

Bekijk hier de videoclip van PitchLight.