The Clash Hitlijst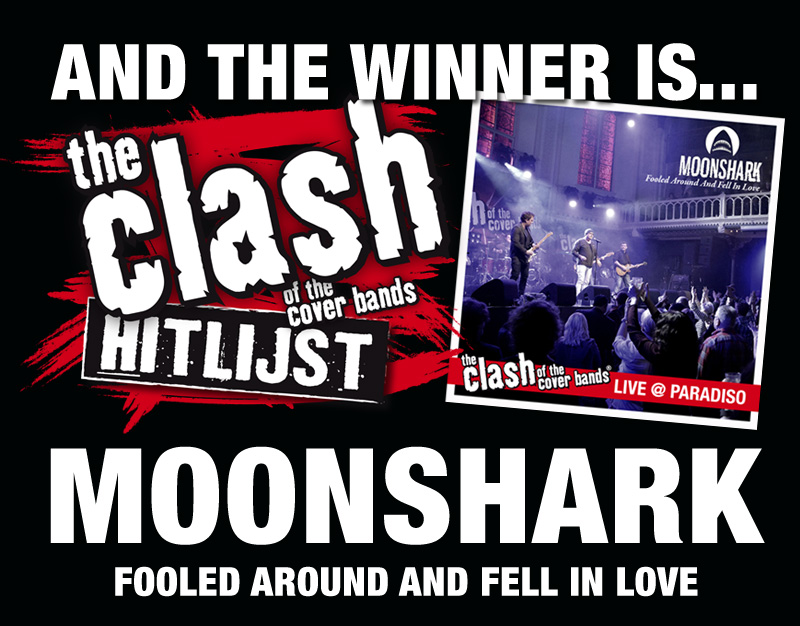 Gefeliciteerd Moonshark!!!
Na 10 weken The Clash Hitlijst is Fooled Around And Fell In Love van Rock coverband Moonshark de meest gestreamde en gedownloade single. Hiermee ontvangt Moonshark tijdens de BENELUX Grand Finale op zaterdag 23 april a.s. in Klokgebouw Eindhoven 'The Clash Hitlijst Award' uitgereikt en wordt de band tevens beloond met 2 optredens.
Ook namens de bands bedanken wij iedereen voor het streamen, downloaden en supporten van hun favoriete singles.
De singles blijven gewoon te downloaden via iTunes en te streamen via Spotify en Deezer.
Week 1 | 2 | 3 | 4 | 5 | 6 | 7 | 8 | 9 | 10 | eindstand